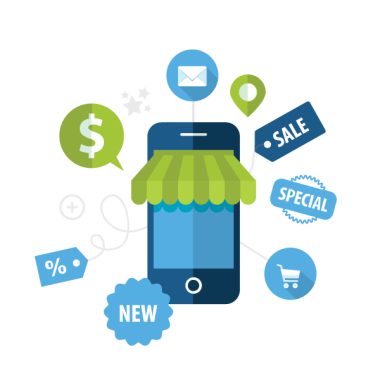 China eCommerce Management
Having a Chinese version of online shop on your company website or setting serveral shops on eCommerce platforms is the first choice you need to make, and there are many more to come!
Email marketing provides an effective connection with your targeted audience and gives you the best return on investment. Reach out to your current and potential customers and keep them updated on your company's latest deals and news.
Marketers agree that email is a key to business, especially for ROI and developing long-lasting profitable relationships. A personalized, segmented and targeted email marketing campaign is important for brand awareness and driving conversions.
Our experts use tools, strategy, implementation and result tracking in order to achieve the best possible brand engagement.
We can take care of your complete email marketing strategy from template design to tracking and reporting.
China eCommerce Research and Strategy
Our comprehensive eCommerce research will give you answers to the question above, and to which eCommerce channels to choose, how competitive is your industry in price and customer service, etc. to help you fomulate strategy ito position yourself differently.
eShop Setup
Setting up a shop on third party platform requires knowledge of platforms policies, shop decoration template, your own stock and delivery vendors coverage.
 eShop Promotion
Our primal specialization in PPC and SEO enable us to provide performance driven promotion to cost-sensitive eCommerce owners like you. In addition, our Tmall campaign expert can always find ways to get you free and quality traffic.
Online Customer Service
Chinese online shoppers have a habit of chatting with your customer service before adding your merchandise into their shopping cart. And large eCommerce platforms like Tmall, Taobao and JD also value customer services by monitoring the service level and calculating it by scoring each shop's credibility.
Increase your online presence by choosing our email marketing services. Our award winning formula combines strategy, implementation and tracking.
14
Tracking & Reporting Parameters
Tell us about your project
Let us help you get your business online and grow it with passion
We design unique style eShop with personalized content to help you sell a product, promote a cause or provide a service.
"The eCommerce team knows their Taobao tricks very well. Our eShop customers like our products and the online customer service Jademond provides." Rogerio Alves
eCommerce Manager - Libidex