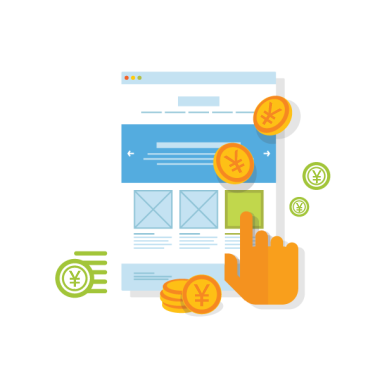 Pay Per Click (PPC) Management
Pay Per Click has an instant impact and gives your brand a much larger reach and exposure as a result of first page exposure on major Chinese search engines and social media networks.
Our campaign strategies are designed to meet the needs of our clients and their market condition.
We deliver results that help our clients achieve their business objectives. We manage our clients' accounts on a daily basis and monitor bid prices and budgets to ensure that we get maximal ROI.
Our outstanding results are due to our data and performance driven approaches which include a detailed overview of our client's business and aspirations for Pay Per Click advertising, as well as a review of options featuring a prioritized list of recommended activities.
Baidu and Haoso Paid Search Advertising
Earn a positive ROI through our PPC search advertising. Spend money wisely and use the most targeted and cost effective form of advertising.
Baidu PPC Remarketing
Turn your valuable 'potential customers' into 'loyal customers'. Our team of professionals will help you re-engage users who have expressed an interest by developing a strategy that will meet all your needs.
WeChat and Weibo Advertising
Need to accurately target customers with specific social profiles? We'll develop a social advertising strategy aimed to meet KPIs and your targets.
We've got enough experience to create award winning campaigns on Baidu Phoenix Nest, 360 Haoso, WeChat and Weibo.
98
Successful PPC Remarketings
21
In App Advertising Projects
315
Social Advertising Projects
Tell us about your project
Let us help you get your business online and grow it with passion
Contact us today and get maximum returns of your investments.
"We've looked at a lot of PPC solutions but these guys were always the clear favorite. They have the right strategy and they've been awesome to work with."
Candice Hou
Digital Marketing Manager - Xrite
"This hard-working PPC team provides a consistent stream of fresh leads while equipping us with what we need to turn those into loyal customers." Sally Sha
Digital Marketing Manager - Videojet
"Our company's Baidu PPC Leads's quantity and quality have been improved dramatically after just a few months of working with this agency. The service we've received from their team has consistently been above and beyond our expectations." Junxiao Li
Digital Marketing Manager - Leica Microsystems