SEO from Asia to the world, Experience with Baidu, Google, Naver, Yahoo Japan
Our SEO Squad is a bunch of enthusiastic SEOs from China, other Asian countries and Germany. We love efficient work, 100% white hat approaches and reliable work results + some hope as no one of us has a direct hotline to Baidu or Google secret algorithm department.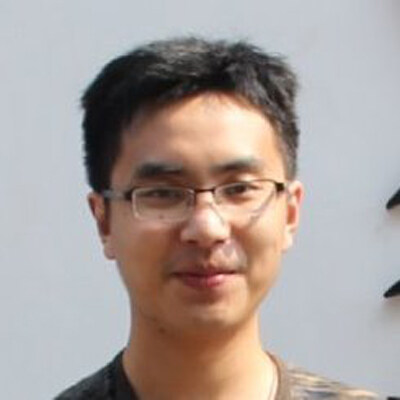 Head of Search (SEA & SEO)
Mr. Qing is the Head of Search at Jademond Digital. He oversees all SEO and PPC strategies for our clients.
The International SEO Landscape
The world population is nearly 8 Billion people strong (source: worldometers.info). 5 Billion people (roughly 60% of the world population) are internet users (source: Statista.com). 84% of internet users have used search engines. (source: pewresearch.com)
Google handles 3.8 million searches per minute on average across the globe. That comes out to 228 million searches per hour, 5.6 billion searches per day, or 2 trillion searches per year! (source: skai.io)
Worldwide, Google has a market share of 92.48% followed by Bing with 3.08% (source: gs.statcounter.com)
But in some countries local search engines do play an important role, like Baidu in China, Yahoo in Japan or Naver in Korea.
Our SEO experts will help you build your international SEO strategy, get your websites prepared, your keywords set up and your content optimized.
What qualifies us to consult you in SEO issues:
We only hire experts in their fields.
We are located in multiple Chinese locations, making it easy for us to jump on a plane and visit your team anywhere in Asia.
We do have the quality oriented attitude ...
... combined with Chinese speed and pragmatism, when needed.
We do have experience with Search Engines in Asia and the rest of the world.
Our team is built by people with different international backgrounds and heritage, speaking multiple languages.
We do know when SEO and SEA make sense, and when other channels become more important.
We are result oriented ...
... while following a 100% white hat way.
That's how we get you onboarded:
Initial Free Consultation

We will begin with a free consultaion call. You tell us what you are looking for, we check if we can provide the service you want and discuss if that is really the service you need. Sometimes we end up recommending to work on something else first, or focussing completely on a different strategy.

Before we even start working together, both you and we must have a "good feeling" that we are making a right choice working together.

Initial Audit

Everything starts with an audit to understand the currentz status quo. We need to see if your website is technically ready, if it is already ranking for important keywords, what these keywords are and if they lead to visitors and conversions.

Keyword Research

Which are the keywords you shouold be aiming for? Which keywords are your competitors already ranking for? Which are the keyword gaps, your website could easily fill with less effort?

OnPage Optimization

How well is your existing content optimized? Do the different opages already have the right keyword targeting, Title, Meta-Description and Headlines?

Content Marketing Strategy

Based on the former analysis and researches, we will build a content marketing strategy for your internal content and for external publishing (for backlinks and brand building).

Conversion Optimization

Once the rankings are prepared for, we need to make sure, that the visitors will easily convert into customers. Sometimes only small tweaks on the website are needed to achieve that.

Monitoring and Adjusting the Strategy

We are using internal tools and well known providers like Semrush, Ahrefs, Searchmetrics and Dragon Metrics to monitor your rankings and adjust the plans once targets are met (or also if they don't want to come fast).
A Promise from Kun Tang, Founder and CEO of Jademond / Jadegital