Testimonials
We are very proud of the services we provide for our customers. In fact, we treat a client-agency relationship with greater personal approach than most of the other agencies. Our relationships with clients do not start at 9AM and end at 6PM, we are committed to providing ongoing communication and quality service regardless of time and place.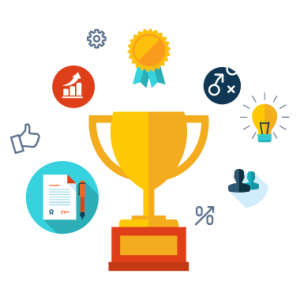 "We've looked at a lot of PPC solutions but these guys were always the clear favorite. They have the right strategy and they've been awesome to work with."
Candice Hou
Digital Marketing Manager - Xrite
"This incredible SEO team managed to not only get us top positions on Baidu for all of our top keywords, but they kept us there, as well! I would highly recommend this company to anyone." Sean Yan
Head of Marketing - KoneCranes
"This hard-working PPC team provides a consistent stream of fresh leads while equipping us with what we need to turn those into loyal customers." Sally Sha
Digital Marketing Manager - Videojet
"Having many years of SEO experience ourselves, we know how hard it is to come up with a successful SEO strategy and an effectively integrate it within our work-frame. As our business continues to grow year after year, keeping track of our SEO strategy became very time-consuming and reduced our ability to focus on our core business."
Esther Cao
APAC Digital Marketing Manager - Crucial
"Our company's Baidu PPC Leads's quantity and quality have been improved dramatically after just a few months of working with this agency. The service we've received from their team has consistently been above and beyond our expectations." Junxiao Li
Digital Marketing Manager - Leica Microsystems
"The eCommerce team knows their Taobao tricks very well. Our eShop customers like our products and the online customer service Jademond provides." Rogerio Alves
eCommerce Manager - Libidex
Jademond's social media team helps our clients to build their China social media presence with their knowledge in Wechat. I deeply appreciate their  understanding of our high expectation in Italian design and aligning our Italian brand identity in the Chinese content successfully. Alessio Santi
Community Manager - Websolute s.p.a.